RAVES & REVIEWS
I've had so many wonderful clients over the last few years, it was hard to pick just a few to fit on this page!... here are some reviews I've received from some of my beautiful clients...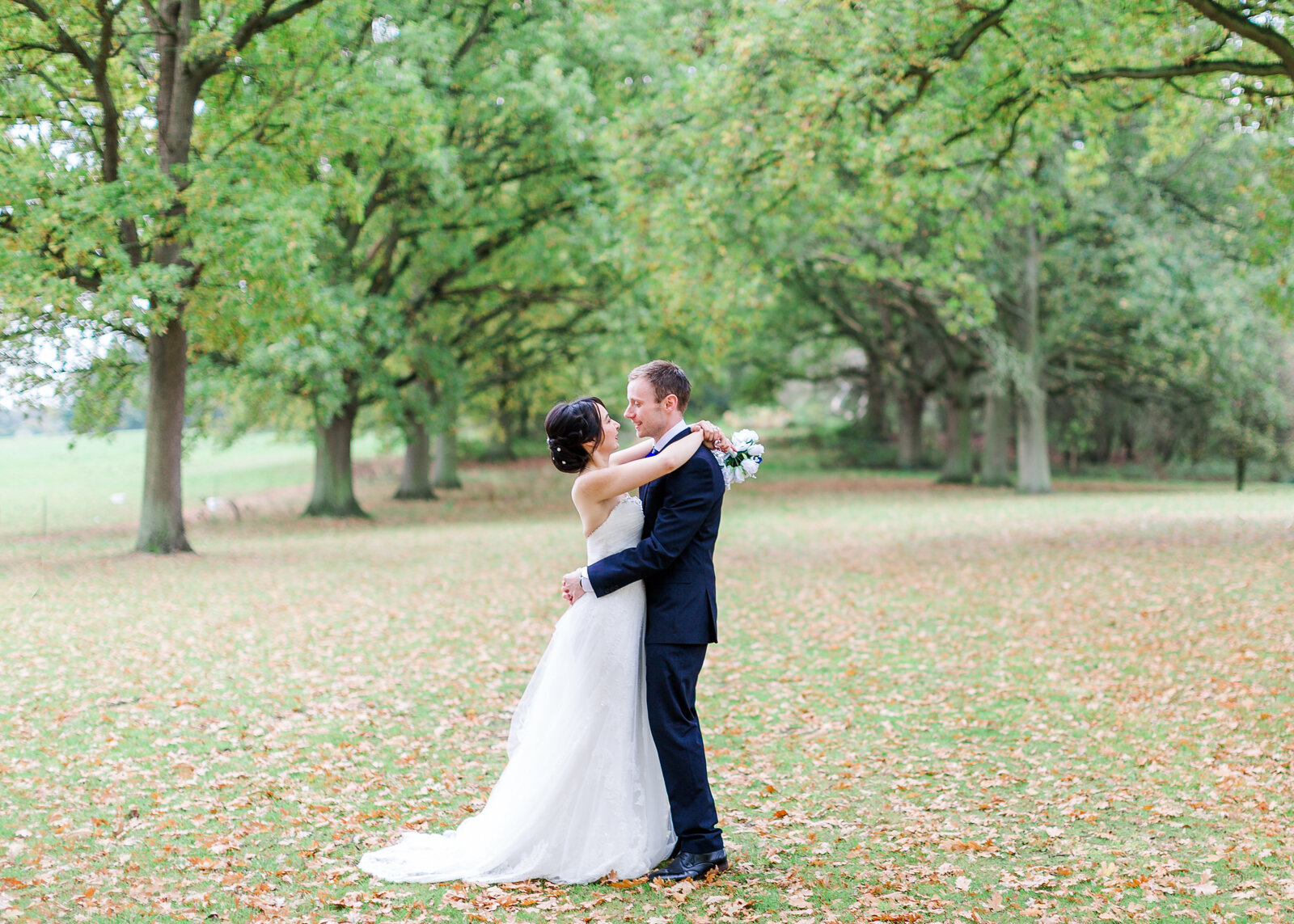 Corinna + Steven, Braxted Park
She is so friendly and organised, we had a meeting a week before the day where we discussed the details.
On the day Hayley was inconspicuous during the ceremony and speeches, and when it came to group photos she organised everyone into the shot very well. I had comments from my guests that Hayley being such a lovely person added to the already great atmosphere. We had our photos back this week and they are absolutely stunning! I love the way the photos are natural and that they really capture the personality of everyone. In the photos where me and my husband were outside you can't tell that we were actually freezing!
Thank you so much to Hayley Jayne you've been fantastic from start to finish.
Corinna and Steven x
Hayley is lovely and friendly and also very professional. She helped to make our day flow with ease.

The photos are incredibly stunning. She captured our day perfectly, full of love and laughter.
Marion & Tim
Jessica + Joe, Heatherden Hall
Hayley and her second photographer John were our first choice for photographers at our wedding in August. Hayley was fantastic from the initial contact and extremely professional.
Throughout the wedding day, Hayley and John were always one step ahead and great company- really important as you spend so much time together!
We are really looking forward to our photos! Big thanks!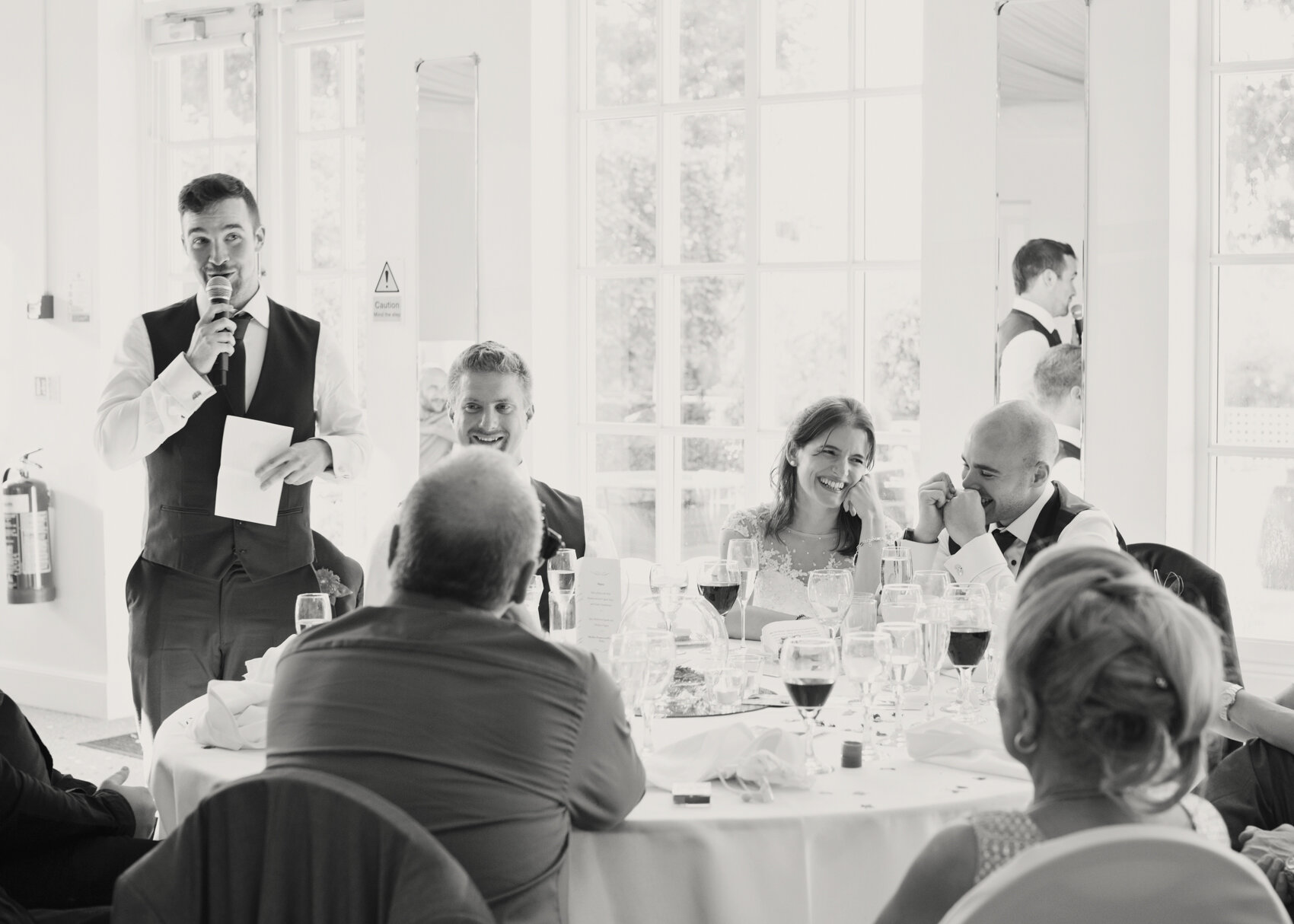 Janine + Liad, Warwick House
You were the photographer at our wedding only a month ago. Liad and I weren't originally going to hire a photographer as both of us usually freeze when a camera is put in our face and we're told to smile. What a mistake that would have been! Not only did you capture the atmosphere of the day and the joy in everyone's faces (which you managed without forced photographs and going unnoticed) but you managed to get a huge amount of beautifully romantic photos of us - something neither of us (or a number of the guests) would have thought possible! You got the obvious family shots but you also caught the 'moments' - the reactions to the speeches, the laughing at a joke made, the unconventional first dance! This is what we wanted to see and this is precisely what is shown in each and every one of the photos you took.
Not only did you do exactly what you said you would but you were lovely in doing so and you went along with our weird and whacky 'dinosaur' shot even to the point of pulling the photograph together without that having been part of the brief.
I am so glad we decided to have a photographer, I am so glad it was you and we couldn't have asked for more to capture the memories that were created on that day.
Gill + Rowland, Mersea Island Vineyard
We almost didn't bother having a photographer for our wedding, thinking friends and family would capture the day on iPhones etc. What a mistake that would have been! Whilst we have nice pics from our guests, the professional photos are something else and I struggle to chose a favourite.
We have every shot we wanted and then some. We had the perfect wedding and now we have a fabulous set of perfect photos so that we can remember it forever.
Annabelle + Phil, Putteridge Bury
Hi Hayley - I'm up early as we're off on honeymoon today! I just wanted to say a massive thank you for everything yesterday. Not only have you taken some amazing pictures, you went above & beyond by rescuing us when our VW camper broke down!
What a crazy day! I wouldn't change it for the world though it was so funny. You made us feel so relaxed in front of the camera, I wish there were more than 5 stars to give you!
I am really excited to see the rest of the pics. Lots of love, A&P xxx
Hayley was absolutely amazing for our wedding, everything got very busy on the day but Hayley took it in her stride and all the photos came out beautifully! She made us feel very at ease throughout the whole process and we got all the shots we would have wanted, couldn't have wished for a better photographer to capture our special day!
Lauren + Kyle, Crondon Park
I had the absolute pleasure of having Hayley capture our wedding day in May this year. Right from the start she made us feel so comfortable and at ease. Hayley is amazing at what she does and completely understood everything that we wanted from our day and more.
I could honestly not have asked for a better photographer to capture our day and the sneak peeks of the photos we have seen so far have captured our day so perfectly they have made me cry!!! Hayley, we can't thank u enough xx
Emma + Jonathan, Milling Barn
Hayley did a fantastic job photographing our wedding in August.
We just received our photos and love all 347 of them! She captured the day perfectly and 100% delivered on our request for natural shots.
Thank you so much again Hayley! Emma & Jonathan x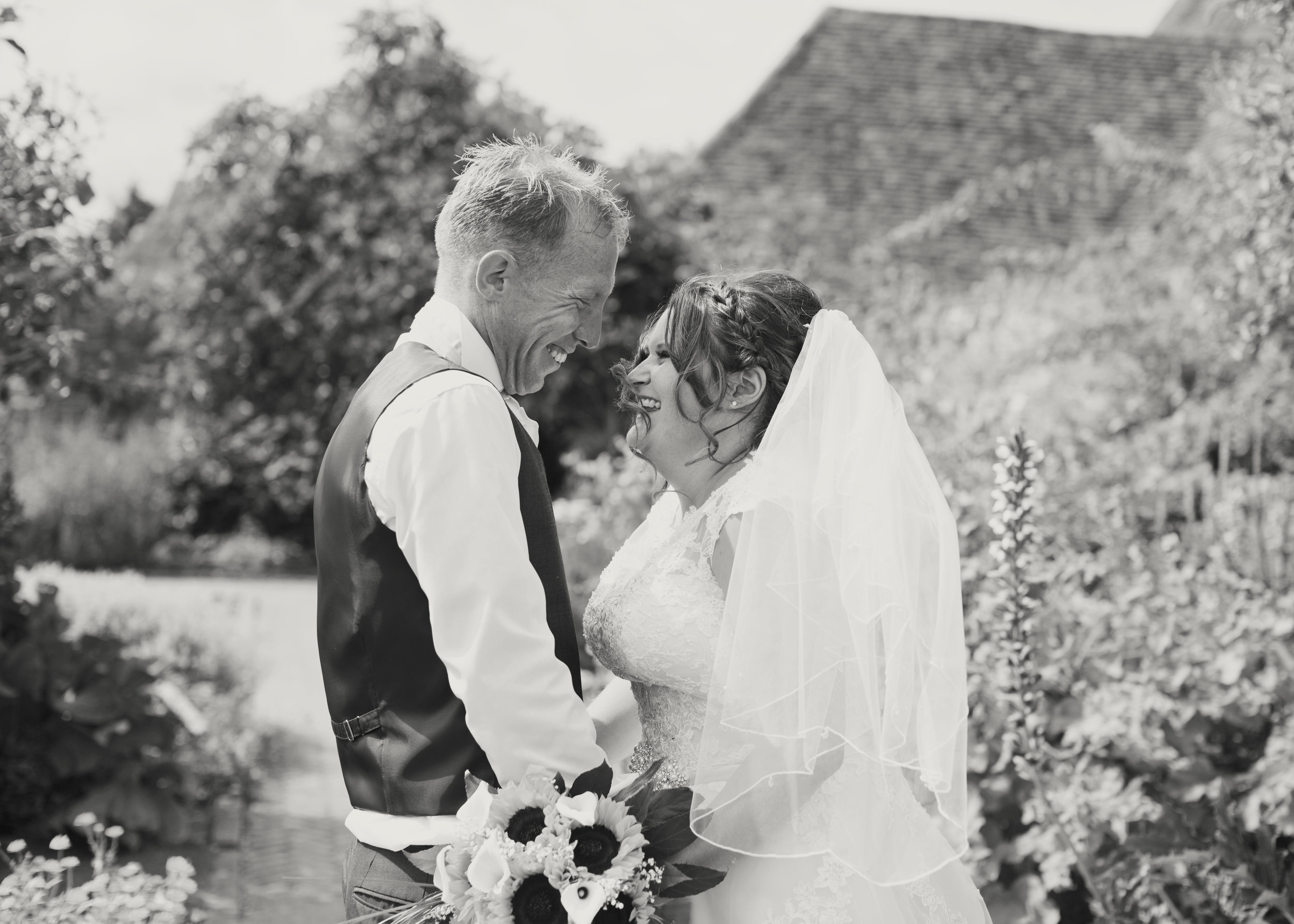 Lianne + Ryan, Cressing Temple Barns
Hayley Jayne captured our day perfectly. I wanted someone who could tell our story through pictures and she has done just that. From start to finish she was amazing and completely unobtrusive, I honestly didn't know she was there half the time and she didn't miss a thing.
Our photos are truly stunning and I couldn't be happier. The photos that she took are natural and beautiful and she has captured every emotion and feeling we felt that day. I can't stop looking at our photos as I re-live each moment of our special day everytime time I see them. I would thoroughly recommend her.
Becky + Chris, The Barn Brasserie
We had hayley at our wedding earlier this month :) she was lovely! We had a meeting with her before the big day and talked about what we wanted out of a photographer and she was perfect for us.she showed us some of her work and spoke about what she could do.she met us at the wedding venue and had had a good look around before we got there.
I hate having my picture taken but she was very reasuring and by the middle of the day id forgoten she was even there
Weve seen a few of our pics already and they look amazing.can not wait to see more!